RESTAURANT & BAR
Flamingo Bay Restaurant
Our fine dine cuisine are going to be the undisputed highlight of your stay with us. We have mixed the exquisite tastes of the Mediterranean and Europe together and infused it with the local cuisine, and turned it into a plethora of delectable tastes and an opera of a dining performance. You can choose from our perfectly selected A-la-Carte menu, accompanied by the best selection of Southern African wines, which would pamper the best of the world's wine palates. Our wine selection is diverse and will compliment the taste of even the most sophisticated connoisseur. Our dining experience is a real symphony of tastes and exploration, while watching the Flamingos shuffle just across the Bay.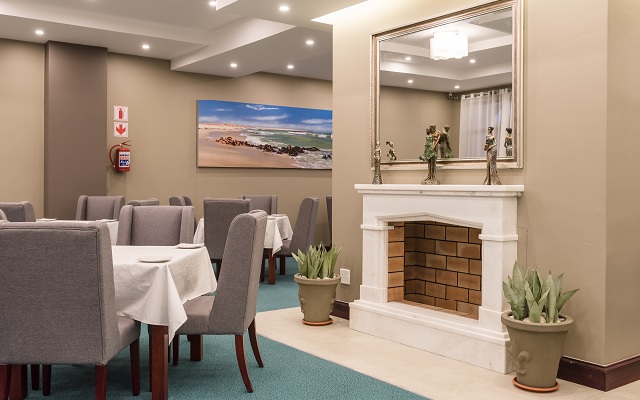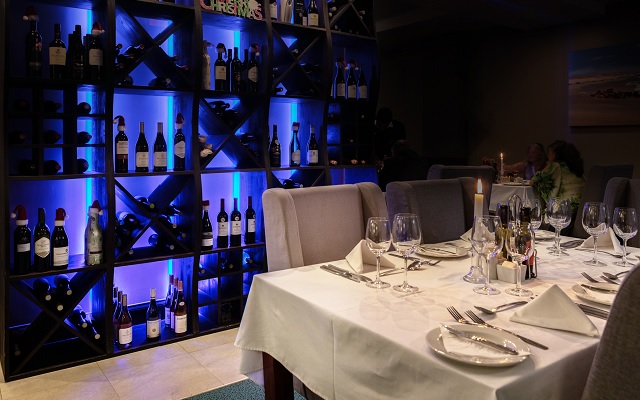 ACCOMMODATION
Our Facilities
Flamingo Villas Hotel provides an extensive range of services and amenities for your comfort and enjoyment.
Our commitment to our guests' satisfaction includes concierge services, in-room hotel amenities and a convenient central location surrounded by plenty of shopping and dining options. Guests can also stay connected at all times with our complimentary wireless Internet connectivity available to all in-house guests. Conference and meeting rooms are also available for guests that require private meetings and presentations while staying at our hotel.
AMENITIES
At A Glance
Our full service bar caters for the most selective of visitors offering top of the line liquor, whiskeys and cognac from the world's leading brands to our local brands and traditional drinks. Our cocktail bar serves drinks from the worlds most popular to the most popular local cocktail – not forgetting our signature cocktail, the "Flamingo Shuffle" – in reference to our signature bird, the Flamingo of course, that do the "shuffle" just outside of our Hotel.